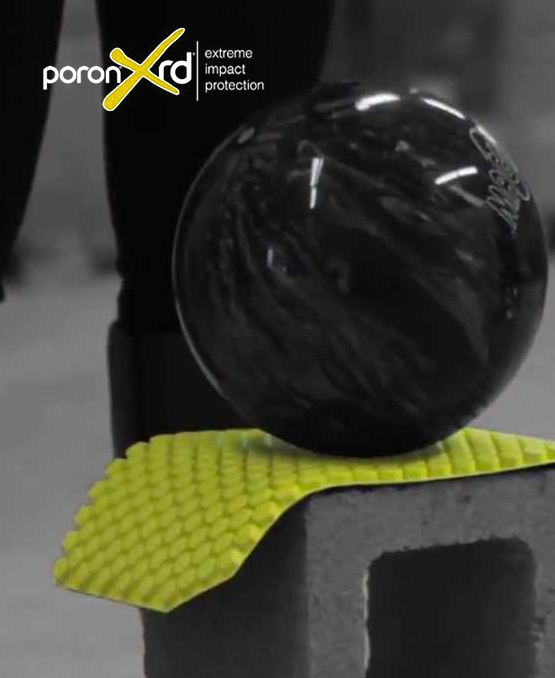 PORON® XRD®
Poron® XRD® Extreme Impact Protection. Flexible and lightweight shock-absorbing foam material. The impact force dissipates and is distributed over a larger area, resulting in lower stress to the wearer. Poron® XRD® is a trademark of Rogers Corporation.
PORON® XRD®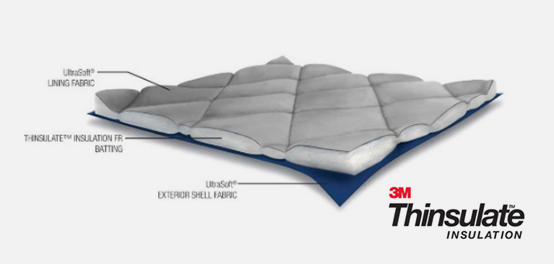 THINSULATE™
Thinsulate™ insulation has very high insulation properties compared to its weight. The fine fibers that make up Thinsulate™ insulation, work by trapping air molecules between you and the outside. The more air a material traps in a given space' the better it insulates you from the cold outside air. Thinsulate™ is breathable, moist-resistant, and machine washable. Thinsulate ™ is a trademark of 3M™.
THINSULATE™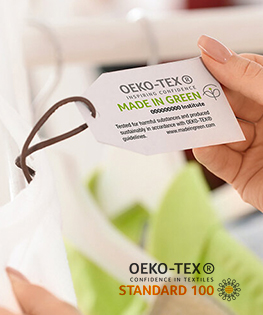 OEKO-TEX®The OEKO-TEX® label indicates the additional benefits of tested safety for skin-friendly clothing and other textiles. The International OEKO-TEX® Association is an independent test institute, tests textiles for harmful substances according to OEKO-TEX® Standard 100 for textile products of all types which pose no risk whatsoever to health.
OEKO-TEX®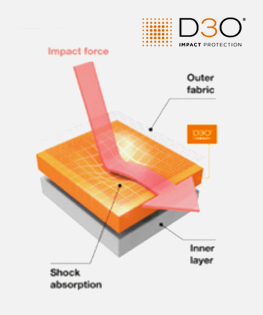 D3O®
D3O® smart materials specialize in impact protection and shock absorption. Its unique patented polymer composites contain a chemically engineered dilatant as an energy absorber. The material's molecules flow freely in standard conditions, but on impact, they lock together to absorb and disperse energy, before instantly returning to their flexible state. This unique characteristic provides enhanced impact protection, while providing versatile and flexible materials that can be manufactured for a host of impact protective applications. Note: D3O® does not" go hard".
D3O®

HIPORA®
Hipora® is a waterproof and breathable membrane used for gloves. It keeps your hands dry and comfortable. Hipora® is a trademark of Kolon Industries.
HIPORA®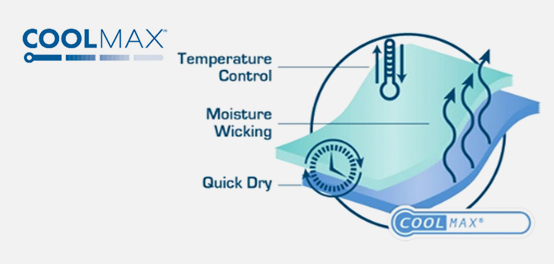 COOLMAX®
Coolmax® fabrics are designed to move moisture away from the body and enhance fabric drying rate, thus keeping you feeling cool and dry. The Coolmax® fiber is a specially engineered polyester fiber with an increased surface area. The fiber forms a transport system that pulls moisture away from the skin to the outer layer of the fabric where it spreads and dries quick. The performance of Coolmax® is inherent in the fibres structure itself, thereby providing consistent performance wash after wash. Coolmax® is a trademark of INVISTA Inc.
COOLMAX®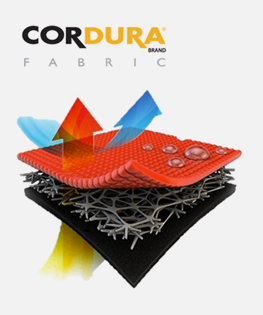 CORDURA®
An extremely tough and hardwearing material, used to reinforce exposed parts such as pockets, knees and sleeves. It is also water and dirt repellent, easy to care for and retains its shape. It is a high technology fabric made with air-textured polyamide fibers able to meet the toughest standards of strength and durability. CORDURA® is a trademark of INVISTA Inc.
CORDURA®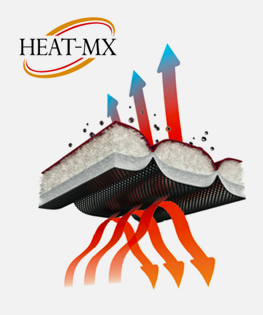 HEAT-MX™
HEAT-MX™ is a brand of innovative thermal insulation material which offers a wide range of products based on performance and application needs of winter garments, gloves, footwear, hats, sleeping bags etc. In addition to the industry leading thermal performances, various product grades in different product categories offer other exceptional performance features such as windproof, water resistance, high level of water-vapor-transmission-rate etc.
HEAT-MX™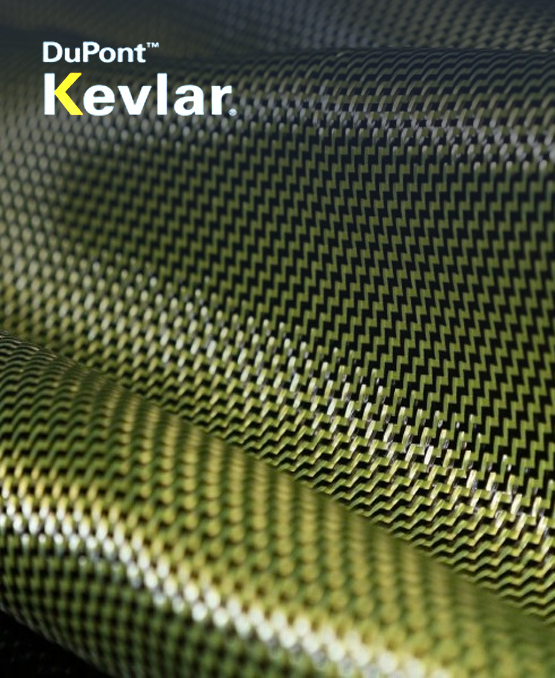 KEVLAR®
Versatile and strong, Kevlar® fiber is more than just a series of threads. Kevlar® fibers are used in a variety of clothing, accessories, and equipment to help make them safer and more durable. With five times the strength of steel based on an equal weight basis, it's the go-to fiber for protective apparel and accessories.Kevlar® is a trademark of DuPont™.
KEVLAR®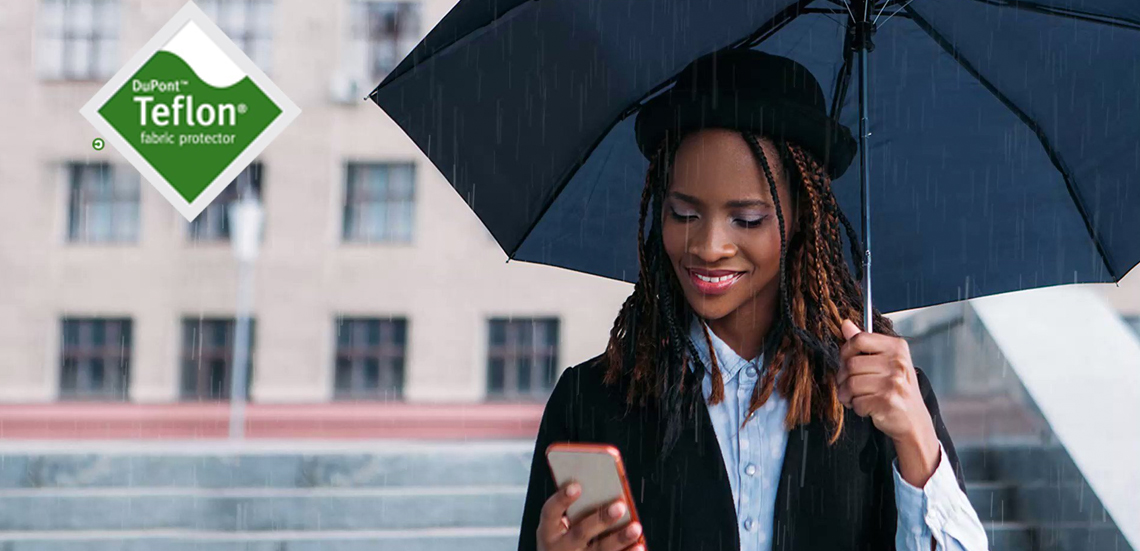 TEFLON™
In apparel, Teflon™ fabric protector fends off soil, stains and spills on wool, cotton, and blends without impacting the fabric's weight, look, feel, color or breathability. Indoors Teflon™ fabric protector makes it easier to keep upholstery, draperies, bedding and linens looking fresh and clean.Teflon™ is a registered trademark and a brand name owned by Chemours Company.
TEFLON™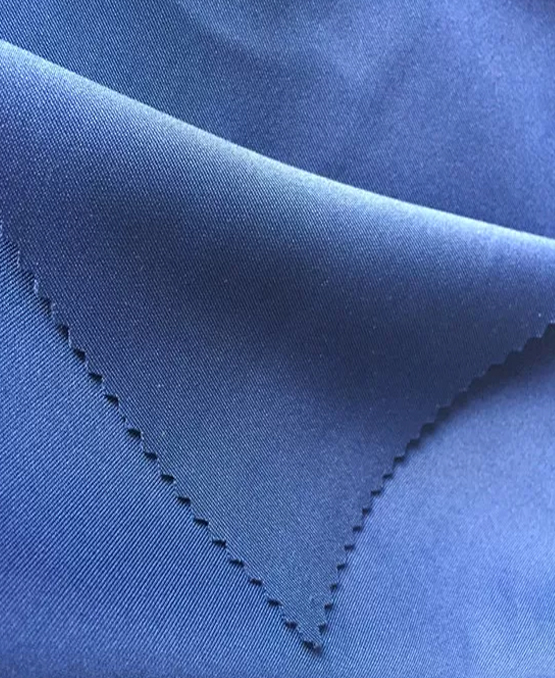 LYCRA®
LYCRA® fiber is the brand name of the original spandex (elastane) fiber invented in 1958. It is a nearly invisible fiber that improves the characteristics of fabrics. Even adding a small percentage of LYCRA® fiber to natural and man-made fibers adds lasting comfort, fit, shape retention and durability to the finished fabric.
LYCRA®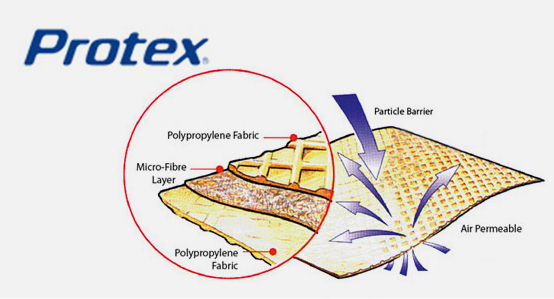 PROTEX®
Protex® is highly flame-retardant fiber which use advantage of acrylic fiber which possesses a soft, drappeable hand and superior dyability. In addition, Protex® is inherently flame retardant which allows for blends with various natural and synthetic fiber.Protex® is an inherently flame-retardant product in which the fiber resin itself contains the flame-retardant ingredient. When the flame source is removed, Protex® has a self-extinguishing characteristic in which combustion stops when the ignition source is removed immediately. Unlike FR after treatments, there is no deterioration in flame retardancy after either repeated washing or normal use over time.Protex® is a registered trademark of Kaneka Corporation.
PROTEX®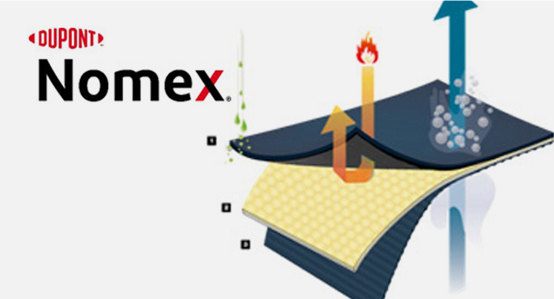 NOMEX®
Nomex® is a heat- and flame-resistant meta-aramid fiber used across a diverse range of applications – perhaps most commonly known as a key component in fabrics utilized to create protective apparel. Due to its unique combination of heat, flame and electric arc protection, durability and comfort, the Nomex® brand is trusted amongst those working in dangerous conditions such as firefighters; military pilots and combat vehicle crew; auto racing drivers, pit crew and track officials; and industrial workers at risk from flash fire and electric arc hazards.Nomex®is a trademark of DuPont™.
NOMEX®