Burning
MECDEX gloves are crafted by one of the top selected & specially treated leather to make gloves against burning behavior. MECDEX come up with the leather named 'DuraFire™" achieved an exceptional 0-second ignition time. With a rating of EN407 level 4, these gloves offer unparalleled protection against flames.
Fire & Arc
For fire & arc protection MECDEX is offering unparalleled protection against both open flames and dangerous arc flashes. Gloves made of 'IGNI Armor™' leather can achieve more than 40 Cal with consideration of dexterity, comfort and protection.
Heat
Gloves made of 'Heat Guard™' leather that are specialized in extreme conditions of hot objects and high-heat environments. MECDEX came up with the leather named 'Heat Guard™' withstanding exposure to heat exceeding 300+ Degrees Celsius with naked leather. This 'Heat Guard™' leather treated with a special process can easily withstand temperatures of up to 500 degrees Celsius.
Anti-Vibration
MECDEX is introducing its innovation in vibration absorption foam named 'ABSORBEX™' designed to significantly reduce the risk of Hand-Arm Vibration Syndrome (HAVS). Unique chemical composition of this material eliminates the effects of numbness, tingling & pain associated with HAVS and with this foam 0.77 TRM value & 0.52 TRH value is achieved against EN ISO 10819 standard.
Cut
Enhance your hand protection with our cutting-edge work gloves, meticulously engineered to shield against cut risks using our groundbreaking Advanced ThinGuard technology, imbued with our signature MFPT (Micro Foam Porous Technology) Coating, Our gloves stand out as a testament to innovation. Crafted with precision on a fine gauge seamless knitting machine, these gloves are fortified with a strategic blend of high-performance materials, including Tungsten wire, Steel Wire, Glass Fiber, Dyneema, and Kevlar, enabling them to surpass ASTM F2992 cut levels A1 to AS. Our gloves have been rigorously tested to meet EN388 and ANSI cut standards, offering a dependable barrier against sharp objects and hazardous materials. When it comes to hand safety, trust in our top-quality cut-resistant work gloves to deliver unbeatable protection in challenging work environments.Elevate your hand protection with our Seamless Cut-Resistant Cold Gloves where innovation meets adaptability, and high performance becomes second nature.
Impact
For impact protection MECDEX's gloves are designed to safeguard high impact areas such as fingers and BOH knuckles. MECDEX is using TPR protections made of unique recipe to meets the EN388 and highest ANSI 138 (Impact 1 to 3) impact standards and ensure optimal safety.
Puncture
MECDEX gloves for puncture protection are engineered with best liners to adhere to the rigorous EN388 puncture standard upto 3 rating and ANSI puncture 4 requirements, this is done by blunt probe to pierce. MECDEX gloves are also effective on needle stick puncture test and got ASTM F2878 even with 25gg needle puncture rating of 4. These gloves are designed for professionals in health care, construction, law-enforcement, and manufacturing industries.

Cold
Revolutionize hand protection in cold weather with MECDEX gloves, where functionality meets style. All the cold protection gloves complied by EN511 standard. Our collection boasts multiple layers of lightweight and super featured materials, providing exceptional cold insulation. MECDEX induct sustainable recycled polyester and nylon materials, ensuring durability and environmental consciousness. Stay warm and comfortable without compromising on fashion.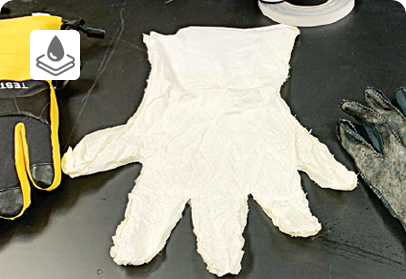 Water Membrane
MECDEX never compromises on the permeability of water membranes. Whether made of PU, PVC, or used for FR and firefighter gloves, MECDEX ensures high functionality. With a thickness as thin as 0.02mm, these membranes come in single layer, two layers, and three-layer options. Also, MECDEX utilizes Event & Porelle water membranes for exceptional performance.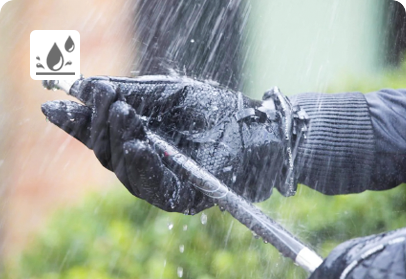 Water Repellent
MECDEX is continuously working on innovation of water repellent materials. Our fabrics and leathers are treated with safe and non-hazardous chemicals for superior water repellency. With durable water treatment finishes and internal coatings, our products repel water effectively. Hydrophobic fabrics combined with membranes coatings provide ultimate protection against raining but with better permeability conditions.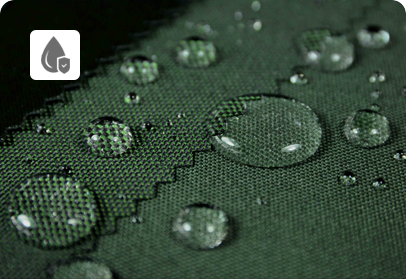 Water Proof
Introducing innovative waterproof fabrics such as nylon and polyester for enhanced protection against water. The 2-layers and 3-layers fabric design ensures maximum durability and water resistance. With additional shell that is made with seam sealing process further strengthens the waterproof capabilities, making these fabrics ideal for various outdoor activities.

Patterning
Revolutionize glove experience with our innovative patterned designs, boasting unmatched ergonomics, a perfect fit that enhances performance, and an alluring aesthetic appeal. Experience durability and longevity like never before, as you elevate your style and performance to new heights.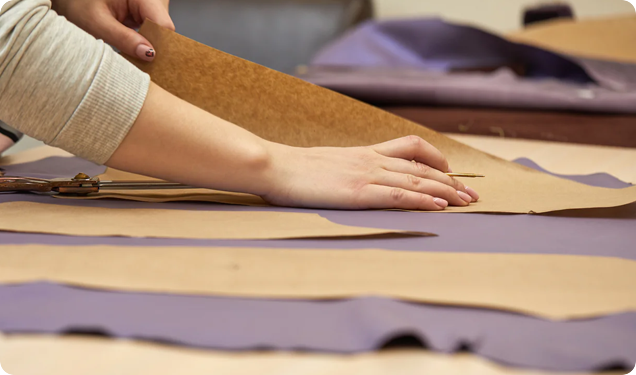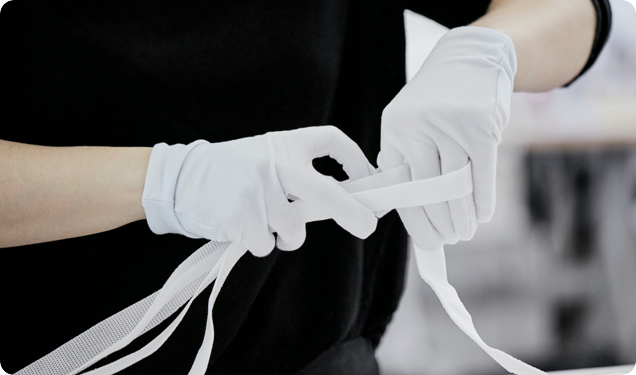 Fittings
MECDEX patterned gloves combine classic craftsmanship with cutting-edge technology for unmatched ergonomics and fit. Experience enhanced performance while wearing them, as they effortlessly blend aesthetics and functionality. These gloves are built to last, showcasing remarkable durability and longevity.

Grip
Experience the unbeatable performance of our PU soft grip fabrics, enhanced with extra durability, performance fabrics, and silicon printed palm grips. Our PVC dotted grip synthetic leather and tacky finish leather provide superior grip and comfort.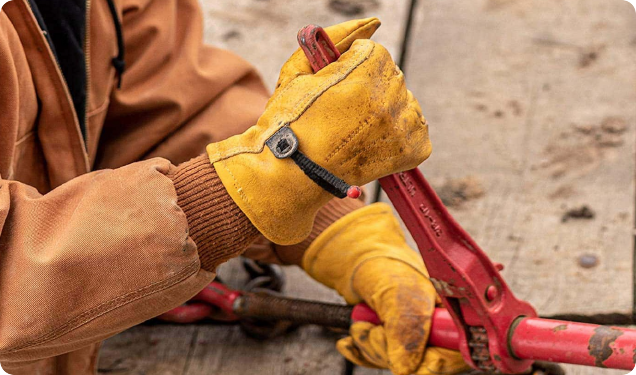 Dexterity
Harness the power of dexterity & precision, where work efficiency reaches unrivaled heights. Feel the world through heightened tactile sensitivity. Seamlessly switch between tasks, gracefully tackling objects of various shapes and sizes.

Touch Capable
MECDEX add an additional feature to boost productivity with our touchscreen- compatible work gloves. Crafted with premium leather & synthetic leather, these gloves let you use touchscreen devices without removing them. These materials are tested in harsh conditions and through numerous washes.